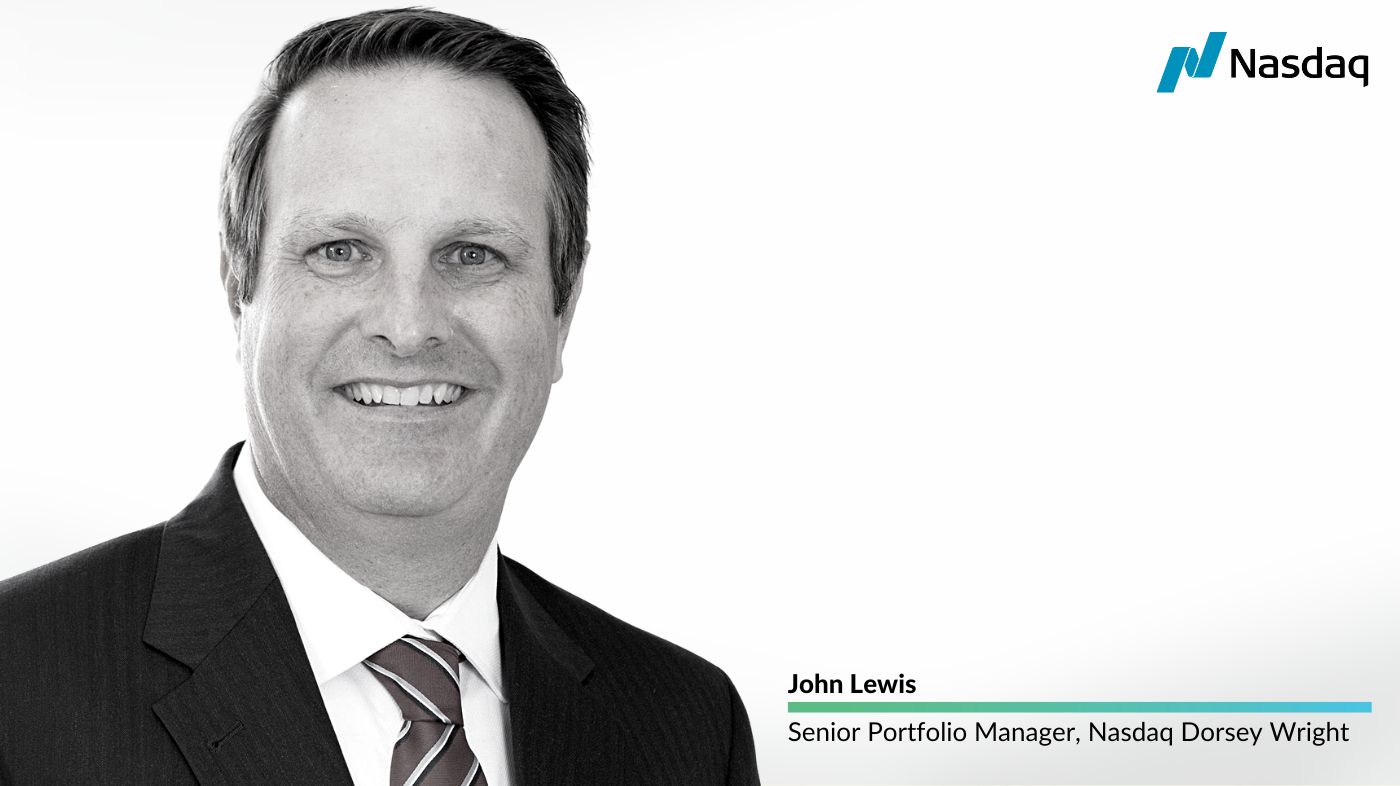 For over 35 years, relative strength investing has been a core tenet of Nasdaq Dorsey Wright's investment philosophy. The firm systematically applies technical analysis, point-and-figure charting, and investment research to break through the noise and identify stocks with positive price movement potential. 

Relative Strength is simply the measure of a stock's price performance versus its peers, and can help identify industry leaders, laggards, and long-term winners.  Investing on the basis of relative strength removes emotion from the investment process and provides a consistent investment strategy across market cycles.
Nasdaq Dorsey Wright's robust suite of offerings include: The Nasdaq Dorsey Wright Research Platform, The Nasdaq Dorsey Wright Indices, and the Nasdaq Dorsey Wright Managed Account Strategies.
The Nasdaq Dorsey Wright Research Platform provides access to technical ratings on over 50,000 securities that can assist investors and advisors in timing the purchase of securities.  The platform provides information that can assist in asset allocation decisions, building and backtesting model portfolios, and monitoring portfolios using technical scores.

Nasdaq provides over 30,000 indexes globally, including the Nasdaq Dorsey Wright family of indexes.  Over 30 investment products utilize the Nasdaq Dorsey Wright indexes, including ETFs offered by First Trust, Invesco, and ProShares.            
Nasdaq Dorsey Wright investment strategies are also available as separately managed accounts and unified managed accounts, SMAs and UMAs, respectively. 

The relative strength methodology is applied to both domestic and foreign markets to build a variety of equity, fixed income, and balanced strategies.  These strategies range from relatively low risk tactical fixed income strategies to more aggressive small cap and international strategies. 
A variety of momentum-based strategies are deployed in large cap and mid cap US equities, including aggressive, core, and growth.  The core strategy can be implemented using an ESG overlay.  Fusion strategies, which are available separately for large and mid cap stocks, are offered by Nasdaq Dorsey Wright in partnership with RiverFront Investment Group, and combine price momentum strategies with value and quality factors.

Resources:
Nasdaq Dorsey Wright – Home
Nasdaq Dorsey Wright – Research Platform
Relative Strength Methodology – White Paper