Pacer ETFs is a 9-time award winning exchange traded fund provider that has been recognized for its client-focused philosophy.
Our Strategy Driven ETFs® serve as tools to help investors navigate turbulent markets. They use a rules-based management approach to track S&P, NASDAQ, and FTSE Russell Indexes.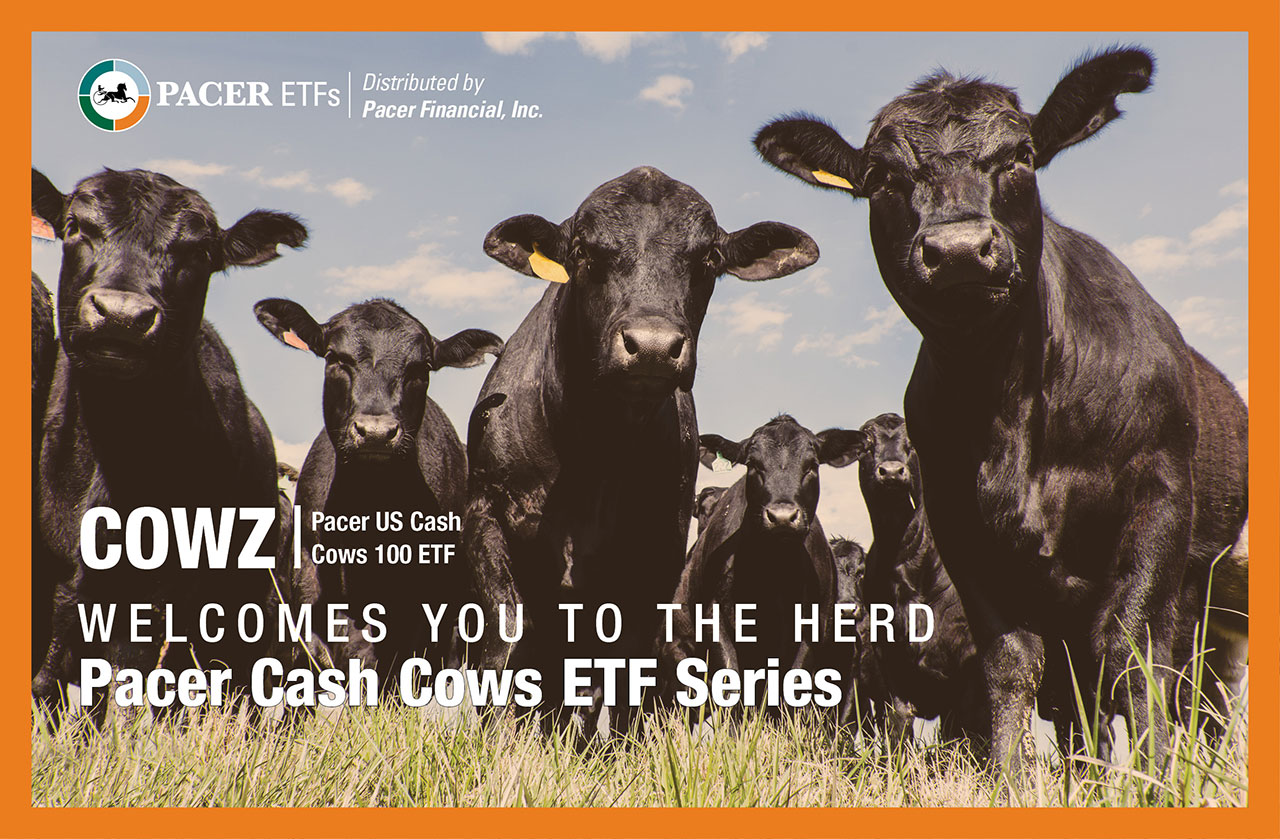 A strategy driven exchange traded fund that aims to provide capital appreciation over time by screening the Russell 1000 for the top 100 companies based on free cash flow yield.
Pacer ETFs Cash Cow Index Series
Before investing you should carefully consider the Fund's investment objectives, risks, charges, and expenses. This and other information is in the prospectus. A copy may be obtained by visiting www.paceretfs.com or calling 1-877-337-0500. Please read the prospectus carefully before investing.
An investment in the Funds is subject to investment risk, including the possible loss of principal. Pacer ETF shares may be bought and sold on an exchange through a brokerage account. Brokerage commissions and ETF expenses will reduce investment returns. There can be no assurance that an active trading market for ETF shares will be developed or maintained. The risks associated with this fund are detailed in the prospectus and could include factors such as calculation methodology risk, concentration risk, equity market risk, ETF risks, high portfolio turnover risk, large- and mid-capitalization investing risk, passive investment risk, tracking risk, sector risk, style risk, and/or special risks of exchange traded funds.
Free cash flow yield (free cash flow/enterprise value) is an internal statistic and does not constitute investor yield.
Cash Cows Index® is a registered trademark of Index Design Group, LLC.
©2023, Pacer Financial, Inc., All rights reserved.
Distributor: Pacer Financial, Inc., member FINRA, SIPC, an affiliate of Pacer Advisors, Inc
NOT FDIC INSURED | MAY LOSE VALUE | NOT BANK GUARANTEED