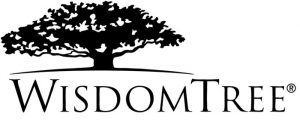 Portfolio & Growth Solutions

BASIS POINTS PODCAST
Macro commentary and expert-led discussions highlight what's happening now in fixed income investing, so you can prepare for what's next. Hosted by Kevin Flanagan, Head of Fixed Income Strategy at WisdomTree, the Basis Points series frequently adds the perspectives and insights of expert industry guests.
From on-the-ground insights to high-level analysis, each episode of China of Tomorrow gives listeners a window into the latest investing risks and opportunities in China, India and beyond. Hosted by WisdomTree's director of Modern Alpha, Liqian Ren.
Hosts Jeremy Schwartz, Global CIO at WisdomTree and emeritus Professor of Finance at Wharton, Jeremy Siegel, author of Stocks for the Long Run, discuss the how and why of market performance with leading economists and market strategists to inform you what's ahead for the economy and your portfolio.
OTHER RESOURCES
Model Adoption Center
Convenient access to tools you can use to better understand, apply, tailor and communicate the benefits of third-party ETF model portfolios to your clients.
WisdomTree Insights
Catch the latest blog posts, videos, and more. Create an account and subscribe to get our commentary delivered to your inbox.
There are risks involved with investing, including the possible loss of principal.
WisdomTree Funds are distributed by Foreside Fund Services, LLC.