Holly Framsted, CFA, Head of ETFs at Capital Group, joined Julie Cooling, founder & CEO, RIA Channel, to discuss Capital Group's differentiated approach to ETFs.

In February 2022, Capital Group launched its first suite of six fully transparent, active ETFs and has since launched three additional fixed income active ETFs. The active manager, well known for its American Funds® and Capital Group SMA offerings, felt the ETF structure was an important part of the advisor tool kit, explains Framsted on the firm's decision to enter the ETF marketplace.

Capital Group's ETF platform centers on core asset-allocation building-block strategies and is designed to harness Capital Group's client-centric investment approach in a tax-efficient and investor-friendly vehicle.  

For more insights on this topic:



Exchange-Traded Funds (ETFs) – Capital Group

RIA Insider™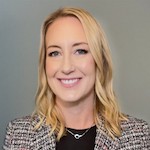 Holly Framsted
ETF Director at Capital Group
Holly Framsted is an ETF director at Capital Group, home of American Funds. She has 17 years of industry experience and has been with Capital Group for one year. Prior to joining Capital, Holly was a managing director and head of U.S. ETF product segments at BlackRock where she was responsible for leading the development and commercialization of BlackRock's Factor, Sustainable and Megatrends ETFs for U.S. investors. Before that, she held various strategic product development roles within iShares. She also spent time as a portfolio manager for the Index Equity team where she was responsible for the management of various global equity portfolios for iShares, retail and institutional accounts. She holds a bachelor's degree in psychology from the University of California, Los Angeles. She also holds the Chartered Financial Analyst® designation. Holly is based in Los Angeles.
Investments are not FDIC-insured, nor are they deposits of or guaranteed by a bank or any other entity, so they may lose value.

Investors should carefully consider investment objectives, risks, charges and expenses. This and other important information is contained in the fund prospectuses and summary prospectuses, which can be obtained from a financial professional and should be read carefully before investing.

Statements attributed to an individual represent the opinions of that individual as of the date published and do not necessarily reflect the opinions of Capital Group or its affiliates. This information is intended to highlight issues and should not be considered advice, an endorsement or a recommendation.

All Capital Group trademarks mentioned are owned by The Capital Group Companies, Inc., an affiliated company or fund. All other company and product names mentioned are the property of their respective companies.

American Funds Distributors, Inc., member FINRA.

This content, developed by Capital Group, home of American Funds, should not be used as a primary basis for investment decisions and is not intended to serve as impartial investment or fiduciary advice.

Use of this website is intended for U.S. residents only.