Rita Lee and Catherine Farley, two inaugural members of Capital Group's RIA Advisory Board, share their experience of becoming leaders in the finance industry.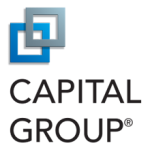 Capital Group RIA Insider™
Better engagement: How advisors can empower female clients
At an inflection point, RIAs face key industry challenges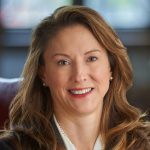 Catherine E. Farley CPA (Inactive) Chief Financial Officer, Oxford Financial Group, Ltd. Catherine Farley is chief financial officer for Oxford Financial Group, Ltd. She is a member of the Senior Management Committee and Value Council Committee and is responsible for the finances of Oxford. Prior to joining Oxford, Catherine served as executive vice president and chief operating officer at OBS Financial Services in Perrysburg, Ohio. In that role, she was responsible for leading strategic initiatives, compliance, finance, human resources, information technology, client service and operations. Catherine graduated from the University of Michigan Ross School of Business with a Bachelor of Business Administration, emphasis in Accounting. She went on to complete the Securities Industry Institute (SII) Wharton/SIFMA three-year leadership program. She was a former Allied Member of the New York Stock Exchange, has a Series 65 license and holds a CPA certification (inactive).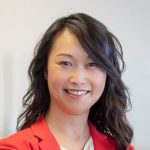 Rita Lee CPA, PFS, CGMA®, CDFA® Principal, Vice President and Director of Research, Brouwer & Janachowski Rita Lee joined Brouwer & Janachowski in 2000, and serves as the firm's director of research. She is a member of the company's Investment Committee, Senior Management Team, and Portfolio Management Group, which is responsible for research, strategy and investment management of all client portfolios. In addition to serving as a financial advisor, Rita is a member of the firm's Women's Financial Council and co-hosts the Women's Money Circle, a networking and support group for women who want to achieve understanding and mastery of their finances. Rita also directs the company's outreach to women who are rebuilding their financial lives following divorce or death of a spouse. Rita has a Master's degree in Finance from Saint Mary's College of California (summa cum laude) and a Bachelor's degree in Finance and Accounting from University of Wisconsin (magna cum laude). She holds the certified public accountant (CPA) license with the Personal Financial Specialist (PFS) credential and the Chartered Global Management Accountant® (CGMA®) designation. She is also a Certified Divorce Financial Analyst® (CDFA). Rita serves as an Advisory Board Member on the RIA Institute. She also serves as a board member for Family & Child Empowerment Services San Francisco (FACES SF), a 501(c)(3) organization benefiting parents and families in San Francisco, particularly those from underserved communities.      
Investments are not FDIC-insured, nor are they deposits of or guaranteed by a bank or any other entity, so they may lose value.
Statements attributed to an individual represent the opinions of that individual as of the date published and do not necessarily reflect the opinions of Capital Group or its affiliates. This information is intended to highlight issues and should not be considered advice, an endorsement or a recommendation. American Funds Distributors, Inc., member FINRA. All Capital Group trademarks mentioned are owned by The Capital Group Companies, Inc., an affiliated company or fund. All other company and product names mentioned are the property of their respective companies.