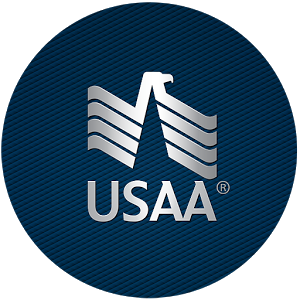 Texas based mutual fund giant, USAA, made the case for emerging markets on Wednesday.  They've gone OW.
One reason: price. Emerging market equities are selling for about 12 times their 12-month forward earnings, which makes them cheaper than the Standard & Poor's 500 (17x) and the MSCI EAFE index of non-U.S. developed markets (15x), writes USAA's head of global multi-assets Wasif Latif in a commentary published on their website yesterday. Latiff says emerging markets also look good when comparing them on a price-to-book value and dividend yield basis with developed economy stocks.  USAA employs long-term investment strategies of about three years out.
"Revenue and earnings for emerging markets are growing faster than that of the S&P 500," he says. "Profit margins are climbing."
USAA is not alone in their stance on EM. BlackRock has overweights on Mexican peso bonds and Russian equities. PGIM said this week that they were buyers of Brazil and Russia. On Thursday, Morgan Stanley analysts including Latin America specialist Nikolaj Lippmann said the bull case for Mexico assets outweighs the bear case. By how much? Based on probabilities Morgan assigns to the revision of NAFTA, it's 20% bearish, 50% base case/neutral and 30% bullish.
If they're right, this is the time for buying Mexico. BlackRock's MSCI Mexico ([stock_quote symbol="EWW" show="symbol"]) ETF is up 4.73% this year, while the MSCI EM ([stock_quote symbol="EEM" show="symbol"]) ETF is up 10%. The Market Vectors Russia ([stock_quote symbol="NYSEARCA: RSX" show="symbol"]) is relatively flat on the year because of oil and a stronger ruble. Investors who want to get away from oil should look at the Market Vectors Russia Small Cap ([stock_quote symbol="RSXJ" show="symbol"]) fund. Brazil continues to clobber everyone, with the iShares MSCI Brazil ([stock_quote symbol="EWZ" show="symbol"]) being a runaway train this year.
By comparison, Mexico is a laggard.
"The market appears to be pricing in an extreme outcome to the Mexican trade issue," says Latif in his commentary from Wednesday. "From Mexico's perspective, a weaker peso could encourage more economic diversification, as its exports could be more appealing price-wise to non-U.S. buyers."
Worth noting, though, Mexico's buyers are almost all U.S. buyers. Some 80% of Mexican exports or U.S.-bound. Mexico doesn't win a trade war.