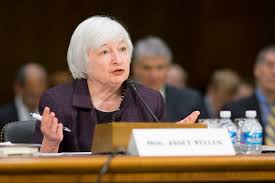 By the time you read this, the Fed would have hiked rates by 25 basis points. The probability of them not hiking interest rates by 25 bps is about 5%. So at this point, the only remaining question is whether there will be three rate hikes or two.
Adrienne Murphy, chief market analyst at AvaTrade doubts that President Trump will be able to to move the economy forward fast enough to warrant wage inflation, consumer inflation and higher rates. "If (Trump) does manage to inspire growth, it will be delayed," she says.
Barclays Capital said the same thing last week as we noted here on RIA Channel. Republican battles over the Affordable Care Act and the Republican led Senate's insistance on revenue neutral tax reform are all pushing fiscal stimulus further ahead. August is now the earliest date seen for corporate tax cuts.
If all of this makes you wonder why the S&P is still going gangbusters, it could be — as some in the market have told us — that it is because of strong corporate earnings. It could be because the flow is your friend and institutional and retail money is still flooding into U.S. equities, based on EPFR Global data.
"If you were to glance at the bond market your hawkish tones may be ruffled," says Murphy. "The U.S. economy is more strained when you see it through the eyes of the bond market. Making a forecast from here," she says about the all-important two hikes or three hikes, "would paint a sluggish future for the U.S. economy, marked by tepid inflation."
She thinks a clearer picture will emerge once the Fed addresses its $4.5 trillion balance sheet.