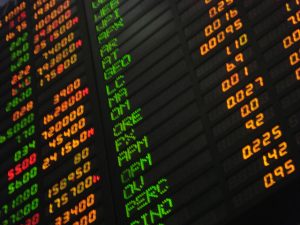 Underweight or overweight commodities this year? That depends on which commodity.  Last year, for instance, wheat futures were up 37.42%, while another staple crop, corn, was up by less than half that. If you were into sugar too, you wiped out all of your corn gains and took about 10% off your wheat gains too.
Tim Pickering, the president and chief investment officer for Auspice Capital in Canada knows a thing or two about commodities. He thinks the asset class has upside, but investors will need to pick their spots. Oil is neutral. Metals are largely an underweight. Pickering ran Shell Oil's derivatives division. Over at Auspice, he manages the Direxion Commmodity Strategy Fund ([stock_quote symbol="DXCTX" show="symbol"]) and has a Canadian crude oil ETF and a gold-related ETF on the Toronto exchange. He said this week that institutional investors are buying commodities right now.
"We are seeing those adjustments into the market," Pickering says, adding investors have many reasons to be optimistic, especially if they take a tactical approach. "Pasive, long only ways people participated in the markets can be a painful way to get exposure. We like to participate more in trends in order to beat the market…and avoid concentration in things like energy when the market is bad," he says.
Commodity prices are most closely correlated to emerging markets, because emerging markets are mostly raw material plays. After that comes a correlation to hedge funds, as they tend to be more derivatives driven, which includes the big commodities futures. It has a negative correlation to the dollar and, by default, Treasury bonds. Last year, the Bloomberg Commodity Index rose 8.63%, besting the S&P 500 thanks to gold and oil. It was beat out be MSCI EAFE, REITs and MSCI Emerging Markets.
Auspice says the biggest problem with this investment is the difficulty to hedge during drawdowns. They created an index fund which holds cash in negative markets, and allows them to allocate to value and dump energy, for example, in the bad times.
Their Direxion Indexed Commodity Strategy fund is down 2.29% this year, but that's better than oil and the iShares S&P GSCI ([stock_quote symbol="GSG" show="symbol"]). Only gold has them beat, with the SPDR Gold ([stock_quote symbol="GLD" show="symbol"]) fund up 5.6%.
Commodities remain a very tricky, volatile trade. Timing is everything.
Pickering co-paneled a webinar on Wednesday with Direxion about strategies for investing in commodities. WATCH THE REPLAY HERE NOW.