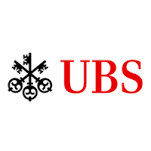 If UBS is right, and looking in the rearview mirror suggests they are, then it is time to start allocating outside of the U.S.
Emerging market corporate earnings growth forecasts for 2017 are surging higher than expected. Based on the UBS Global Emerging Markets database, their latest earnings estimate for 2017 is 25.6% in dollars, up from their 15.6% estimate made just three months ago. Excluding financials, the EPS forecast is up even higher, at 31%.
Consensus growth for 2017 is 19.6%, so UBS's models are more bullish. But if Samsung Electronics and Petrobras ([stock_quote symbol="PBR" show="symbol"]) — which constitute 5.3% of MSCI GEMs — are excluded, then the UBS forecast drops to 18.8%.
Sector standouts include energy (85%), materials (47%), and information technologies (34%).
"This could be the best year for emerging market earnings since 2010," writes Geoff Dennis, a strategist for UBS in Boston. He wrote in a note to clients on Wednesday that average return on equity is forecast to rise to 12.6% this year, above the 10.8% last year. Consensus is lower at 12%. Dennis thinks that higher returns are based on net margin improvements, with the biggest gains expected in Brazil ([stock_quote symbol="EWZ" show="symbol"]), Mexico ([stock_quote symbol="EWW" show="symbol"]), Korea ([stock_quote symbol="EWY" show="symbol"]), South Africa ([stock_quote symbol="EZA" show="symbol"]) and Turkey ([stock_quote symbol="TUR" show="symbol"]).
The MSCI World Equity Index ([stock_quote symbol="XWD" show="symbol"]) made a new high yesterday on the back of the Macron-inspired relief rally. It's been more subdued today. Year-to-date, the iShares MSCI Emerging Markets Index ([stock_quote symbol="EEM" show="symbol"]) has the World beat by around 500 basis points. Exuberance knows no bounds. The NASDAQ ([stock_quote symbol="QQQ" show="symbol"]) even crossed the 6,000 level for the first time, now 1,000 points over the dot-com bubble. Investors are still betting on tax cuts, promised yet again by Trump and now his Treasury Secretary Steve Mnuchin. Within the reflation trade, China is a crucial link. The Chinese equity market has been declining as China hikes rates and tries its best to squeeze out its shadow banking system in the municipalities, a key source of funding. Worth noting: last week's Global Financial Stability Report, published by the IMF, puts a heavy focus on China's financial vulnerabilities. China is a major driver of emerging market growth, particularly for the large cap companies and for commodity exporters like Brazil. China is also important to southeast Asia and of course, Korea and Taiwan ([stock_quote symbol="EWT" show="symbol"]). According to the IMF, the total assets of China's banks are now more than triple the size of its GDP. The credit-GDP gap in China stands at 25%. China now accounts for more than two-thirds of total emerging market corporate bond issuance and is now a third of U.S. dollar issuance.