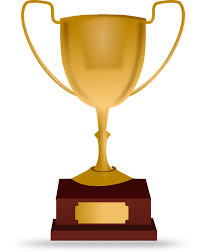 When it comes to growth, there is only one country that is going to see double digit GDP this quarter. But only a renegade cowboy hedge fund would want it. It's Venezuela. Other than that crisis-wracked nation, here are the top five nations in the Americas in terms of second quarter GDP growth forecasts, as ranked by Barclays.
Growth rates are based on a quarterly basis and are seasonally adjusted, real GDP rates. Where countries have a correspondent ETF, a ticker follows. Quarter-to-quarter growth rates look pretty good in the Americas.
Argentina: 7.4%
Colombia ([stock_quote symbol="GXG" show="symbol"]): 2.5%
Brazil ([stock_quote symbol="EWZ" show="symbol"]): 2.4%
U.S.A. ([stock_quote symbol="SPY" show="symbol"]): 2%
Peru ([stock_quote symbol="EPU" show="symbol"]): 2%
Argentina has been a bond market pick for sometime now, particularly its dollar denominated debt. In January, Argentina was back to tapping foreign capital markets with a $7 billion issue that was three times over-subscribed. Argentina bonds pay between 5% and 6.5% depending on the maturity.
Argentina does not have a corresponding ETF. Its equity market is small. Fixed income is the best way forward. The risk is business friendly president Mauricio Macri doesn't get re-elected in 2019 and an "anti-Yankee imperialist" Peronista like Christina Kirchner takes over. If the economy keeps going like this, we find this case scenario hard to believe at this point.
Barclays says Argentina's real GDP will also be one of the best in the Americas in 2017. Meanwhile, the U.S. economy is set to remain tepid.
The Top Five for 2017 and 2018:
| | 2017 | 2018 |
| --- | --- | --- |
| Peru | 3.4% | 4.0% |
| Argentina | 3.4% | 3.0% |
| Colombia | 2.3% | 3.0% |
| U.S.A. | 2.2% | 2.2% |
| Mexico | 1.8% | 2.5% |
One of the key takeaways on this list is Peru. The iShares MSCI Peru ([stock_quote symbol="EPU" show="symbol"]) is up just 4.3% this year, underperforming the iShares MSCI Emerging Markets ([stock_quote symbol="EEM" show="symbol"]) fund by wide margins. Over the last 12 months, EPU has EEM beat by around 500 basis points. Investors in EPU today are betting on the central bank to cut rates, and for large investor flows finding less enticing emerging markets like Peru. Despite a slowing economy, the central bank remains hawkish.
A safer bet with similar growth rates (and much better yield) might be the Global X MSCI Colombia ETF, which has a gross divided yield of 1.41% versus EPU's yield of 0.53%.