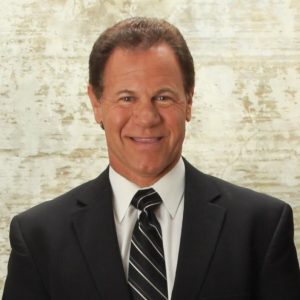 As college acceptance letters start to roll in, San Diego based wealth manager, Brent Wilsey, has two runaway education stocks on his mind. He thinks clients need to cash in now if they own them. Wilsey runs Wilsey Asset Management, a $200 million asset manager in southern California.
Own these? Time to take profits.
Grand Canyon Education ([stock_quote symbol="LOPE" show="symbol"])
Grand Canyon trades at a PE of 24.5x earnings. It's a market beating growth stock that's gone through the roof since mid-February and is now up 31.5% year-to-date. Wilsey thinks it's gotten too carried away and it's time to sell.
"The company provides approximately 200 graduate and undergraduate degree programs across online programs and its campus in Phoenix, Arizona. Sales over the last 12 months are up 12.2%, while EPS has climbed 13.4% during that same time frame. A profit margin of 17.0% is extremely strong, especially when compared with the industry average of 5.8%. The company has little debt on the balance sheet and has debt/equity of just 12.7%. Although the company has been doing many great things, the stock price has run up tremendously over the past year and appears to now be overvalued. Looking forward to December 2018 estimated EPS of $3.81 would give us a target sell price of $62.87.
Bridgepoint Education ([stock_quote symbol="BPI" show="symbol"])
Another big gainer. This stock is up 35% this year, but took a hit on Friday. The company has approximately 1,200 courses and 80 degree programs through its private schools, namely Ashford University and University of the Rockies.
"The balance sheet looks to be one of the only highlights for the company, as it has a current ratio of 2.8 and no debt," he says. There is currently no PE and no Price/Cash Flow as they are both not material. Sales have fallen by 6.2% over the last 12 months but EPS is up 57.7% during the same time frame.
"Most likely this EPS growth is due to accounting policies rather than an improvement in reoccurring events," he thinks. Looking forward to December 2018 estimated EPS of $0.29 would give us a target sell price of $4.79.
Within the education space, Wilsey thinks DeVry Education ([stock_quote symbol="DV" show="symbol"]) is worth holding.
The stock is pricey, trading at 29.8x earnings and up 16.8% so far this year. Over the last 12 months, investors have been handsomely rewarded for picking DeVry. Its share price is up 129.95%.
"These levels are more than we like to pay for the earnings of a company," says Wilsey.