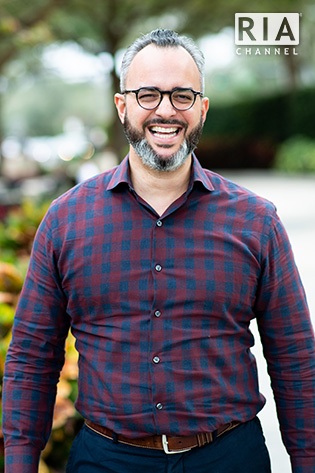 Lou Camacho, President, Stratos Wealth Enterprises met with Julie Cooling, Founder & CEO, RIA Channel to discuss the firm's strategic approach to growth.
Stratos Wealth Partners is a comprehensive management wealth firm based in Beechwood, Ohio. Stratos manages more than $5.4 billion in assets and serves clients and advisors across the United States. Stratos is ranked #27 on RIA Channel's TOP ETF Power Users List and manages nearly $1.3 billion in ETF assets.
Rather than the traditional brokerage model, the hybrid RIA emphasizes its highly personalized and consultative approach to wealth management. The firm's offering includes a wide range of holistic wealth services ranging from tax and estate planning to charitable giving and executive compensation. Perspective clients have access to Stratos' national network of more than 280 independent advisors.
Stratos Wealth Partners offers entrepreneurial advisors a path to independence. Partnering advisors have access to Stratos' deep bench of national resources but maintain their ability to choose their business model and operating location.
As President of Stratos Wealth Enterprises, Lou Camacho leads the organization's acquisition strategy and oversees the development of strategic partnerships with affiliated advisors. Prior to joining Stratos, Camacho served as Vice President at Fidelity, where he worked with and consulted for some of the largest RIAs in the custodian's Midwestern region.
To learn more, head here.