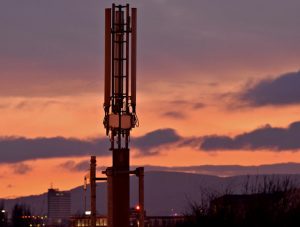 If you believe inflation is coming (and it looks like as good a belief as any) then Schroders has some investing ideas for sector funds.
Telecoms:  "The telecommunications sector is one we feel should now be the chief beneficiary of inflation," says James Sym, a fund manager for European Equities at Schroders.  The same holds for the U.S., though other investors have warned about dividend paying telecoms losing their popularity once interest rates start rising.
Sym was mainly writing about European telecoms, which he says have good valuations and should benefit from investments in new 5G mobile networks.  Investors will have to pick their spots here. Spain's Telefonica ([stock_quote symbol="TEF" show="symbol"]) is an investor favorite thanks to its 5.6% dividend, but is not priced to perfection. Price to earnings on TEF are 21.3x earnings. The iShares Dow Jones Telecom ([stock_quote symbol="IYZ" show="symbol"]) is down 1.65% this year.
Financials: Schroders likes insurers the best and believes that opportunity has diminished for bank stocks. "Insurers remain a decent value and are less volatile than banks…and are a clear  reflation beneficiary," says Sym.  Vanguard Financials ([stock_quote symbol="VFH" show="symbol"]) is up 4.9% year-to-date.
Consumer: They have been over-performers in the U.S., under-performers in Europe. Investors here have bought the SPDR consumer staples ([stock_quote symbol="XLP" show="symbol"]) and SPDR consumer discretionary ([stock_quote symbol="XLY" show="symbol"]) ETF, both beating the S&P 500 year-to-date.  They trade under 11x earning and have dividend yield of around 2.35%. "Labor markets are tightening, so we could have a case of higher inflation due as much to higher wages as anything else," says Sym. "This is a favorable environment for the consumer."