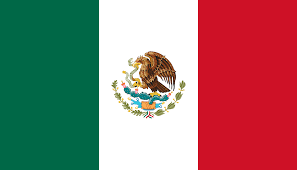 The Mexican peso may be gaining strength and the iShares MSCI Mexico ([stock_quote symbol="EWW" show="symbol"]) has been a nice investment this year, but there is more than NAFTA woes and border walls in Mexico's future.
Although the country is run quite conservatively, an anti-Trump populist could is in the lead to become president next summer. And the economy is running into some headwinds, partly because of Mexico's conservative fiscal policies.
PNC Financial's senior international economist, Bill Adams, says Mexico-bound investors need to be real prudent this year.
Here's why:
Mexican CPI inflation rose to 5.4% in March, the highest since July 2009, we learned on Friday. Energy prices have surged since the deregulation of gasoline in January which led to protests in the streets. Energy prices are up 17.1% from last year, the largest increase since January 2003. Mexico stood down on interest rate hikes recently, but for how much longer?
The Mexican peso recovery seems due to two main factors, says Adams. He notes recent signs of a more conciliatory NAFTA renegotiation and financial markets second guessing whether and when the U.S. will enact the reflationary mix of economic policies discussed during the 2016 electoral campaign.
"Today's Mexican inflation report is a reminder that Mexico faces other challenges besides its relationship with the U.S., and maybe bigger ones," says Adams.
Inflation's surge in early 2017 is ultimately a symptom of Pemex's declining oil output, which peaked more than a decade ago. Pemex's revenues have become insufficient to keep the Mexican state fiscally sound and also supply Mexican consumers with subsidized energy. Pemex is not publicly traded.
Mexico wanted to open its oil market to foreigners, but lower oil prices have slowed that process down considerably. And as a result, "Mexico may have no choice but to continue to raise taxes over the next few years to compensate for the state-owned energy industry's decline," says Adams. "That's a headwind to Mexico's growth outlook."