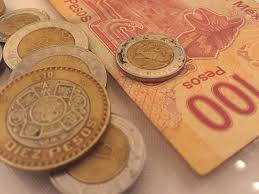 Over the last few weeks, some of the biggest money flows have been into Latin American securities, via the the iShares S&P Latin America 40 ([stock_quote symbol="ILF" show="symbol"]) ETF. In the last month, the Mexican peso has rallied against the dollar. So much for "building the wall" between the U.S. and Mexico. Even the metaphorical wall has been no match for the bullishness on the Mexican currency.
For RIAs who put money overseas (and don't still think the U.S. is the only game in town), currencies south of the border can hurt an equity portfolio like ILF. But they can also help out a bond fund, or — even better — direct investments into local currency bonds.
With that in mind, we pulled from a recent report by Nomura Securities about the most liquid LatAm currencies. The weaker the better for newcomers looking to buy into local currency bonds. As you will see, Nomura thinks these currencies will weaken over the course of the year, meaning investors have ample time to get in on local debt and may even want to wait. Worth noting, Brazil is currently lowering interest rates, so timing is of the essence here. Both Mexico and Brazil will have fairly contentious elections next year.
Nomura's forex forecasts:
| Currency | 2Q17 | 3Q17 | 4Q17 |
| --- | --- | --- | --- |
| Mexican Peso | 19 | 19.6 | 20 |
| Brazilian Real | 3.1 | 3.2 | 3.4 |
| Chilean Peso | 650 | 660 | 670 |