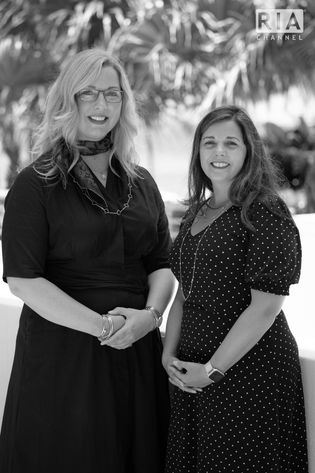 Mercer Advisors, widely considered amongst the top wealth mangers in the United States, has more than doubled it's AUM in the last few years. Founded in 1985 as one the of the first fee-only advisory firms, the roughly $34B RIA represents hundreds of advisors, thousands of clients across more than 60 branches nationwide. 

The firm's growth, driven largely by M&A and recruiting efforts has focused heavily on finding RIAs or advisors with the right client-focused culture fit.  In return, Mercer offers its advisors a truly comprehensive wealth platform including: family office services, financial planning, estate planning, investment management, tax planning and preparation, and corporate trustees. The firm's integrated tech stack also seamlessly delivers back office services, compliance, portfolio rebalancing and more so advisors can scale, while offering more to the end client. 

Roughly half of Mercer's advisors are women, a point that is still a huge differentiator in an industry where women make up only 23% of CFPs, but control a significant majority of household financial decisions and trillions of assets globally. In 2018, Mercer launched InvestHERs, a program designed to empower and educate women to achieve financial independence, and has continued to attract top female advisors.
 
Christine Cataldo joined Mercer Advisors in 2021 as Chief Technology and Digital Officer. She brings over 25 years of experience in the advisory and wealth management industry and is a founding member of the Chief chapter in Washington, D.C.  Most recently, she was an executive with Edelman Financial Engines.  During her 17-year tenure, she has held many senior leadership positions, including Chief Operations Officer, Chief Information Officer, Chief Operations & Technology Officer and Chief Experience Officer. Prior to joining EFS, she worked as a Financial Advisor at UBS PaineWebber and an Economic and Financial Analyst at Arthur Andersen.  Christine is CERTIFIED FINANCIAL PLANNER™ and a Chartered Retirement Plans Specialist SM. She has a Bachelor of Business Administration from The College of William & Mary with a concentration in Finance and Computer Science.  

Martine oversees Lellis Talent Management, HR, and Compliance at Mercer Advisors as well as leads cross-functional initiatives aimed at improving offerings for clients. Before joining Mercer Advisors, Martine was a Principal and both the Chief Operating Officer and Chief Compliance Officer at Sullivan, Bruyette, Speros & Blayney, an RIA in Mclean, VA. Martine has a degree in Mathematics from Duke University and an MBA from Georgetown University. She's a Certified Public Accountant (CPA) and a CERTIFIED FINANCIAL PLANNER™ professional. She consulted with Keir Educational Resources as a writer and instructor for CFP® exam review courses. In addition, Martine served as a member of the Schwab Advisor Services Technology, Operations & Service Advisory Board.