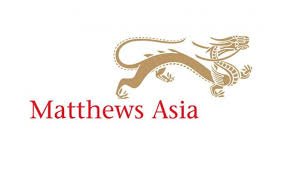 Investors are acting as if the short-term political drama between the U.S. and China is going to be a long term trend. That's turned off retail investors to Asia, in general, as if they were all facing the same wrath from Washington. Robert Horrocks, CIO for specialty mutual fund firm Matthews Asia, says there's good news and bad news in this thinking.
The bad news is that major markets like China end up underperforming the benchmark. That turns investors off. The good news is that the geopolitical soap operas are buying opportunities. If you believe Asia is where it's at three, five, ten years from now, then bad news is good news.
"Even in the rhetoric of confrontation, the international investor can see a silver lining," he writes in a monthly perspective piece.  "Where we can find growth at low correlations to our home investments, we should be especially excited. The shift in correlations has been palpable in recent weeks, compared to 10-year averages. So, even as the changes in tone and policy are potentially affecting the global economy, they are surely already impacting the way that markets move. For Asia is now showing little or no correlation with the U.S."
Correlation is all about pricing: 1 to 1. The S&P 500 is most closely correlated with the Nikkei at 0.64 on a 10 year average. Japan is now 0.07. The Shanghai-Shenzhen 300 10 year correlation ending Jan. 12, 207 is 0.2. It's now 0.1. The Kospi in Korea's 10 year average: 0.59. As of mid-January: 0.2. Sensex in India's 10 year: 0.54. It's now 0.09. These markets are not moving in the same direction at all.
When it comes to this huge global market, investors are too short-term and missing out on opportunities because of scary headlines related to Trump. Trailing 12 month price-to-earnings ratios in the U.S. are at about 24X versus 18.7X for Asia ex-Japan as of mid-February, according to FactSet Market Aggregates.
Matthews thinks retail investors are missing out on long-term holds that are fairly priced in some Asian nations (India is a bit much).
"When you account for the fact that a company's value is largely created in the long term, investors believe earnings and dividends in the U.S. will outgrow Asia over the long run and this will translate into better returns for the U.S. over the long term," says Horrocks, making his point. "Is this a likely outcome? I say no. I believe it is quite unlikely."