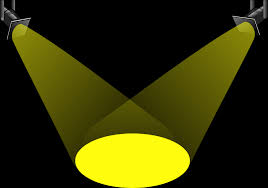 Xi Jinping sits down for his first meeting with Donald Trump today, putting China in the headlines. The world's number two economy will remain there over the course of Xi's two day visit. Fund managers will talk about how they love China. Turn the channel and you will find another talking about hard landings and China debt.
But for all the unknowns in this relatively closed economy, we know this much: its equity market is opening; its bond market is going to be huge, and investors have to be positioned in China one way or the other.
Let's put it this way, Trump and Xi account for around 30% of the world's economy. When it comes to country allocations, are you really going to stay underweight China in favor of France and Germany?
Here's a quick look at the four ETFs in China, their top five holdings and their biggest weighting by sector.
A note: KraneShares China Internet ([stock_quote symbol="KWEB" show="symbol"]) fund is speeding past the competition this year. Investors seem to be willing to ignore valuation on China tech, expecting big things from the likes of Alibaba (BABA) in the near-future.
KraneShares CSI China Internet
Technology: 69%
Tencent Holdings
Alibaba
JD.Com ([stock_quote symbol="JD" show="symbol"])
Baidu ([stock_quote symbol="BIDU" show="symbol"])
Ctrip.com International ([stock_quote symbol="CTRP" show="symbol"])
iShares FTSE China ([stock_quote symbol="FXI" show="symbol"])
Financials: 49.8%
Tencent Holdings
China Construction Bank
China Mobile ([stock_quote symbol="CHL" show="symbol"])
Industrial and Commercial Bank of China
Bank of China
iShares MSCI China ([stock_quote symbol="MCHI" show="symbol"])
Financials: 25.8%
Tencent Holdings
Alibaba
China Construction Bank
China Mobile
Industrial and Commercial Bank of China
Deutsche X-Trackers CSI-300 ([stock_quote symbol="ASHR" show="symbol"])
Financials: 36.8%
Industrial and Commercial Bank of China
China Minsheng Banking Corp.
China Merchants Bank
Ping An Insurance
Kweichow Moutai