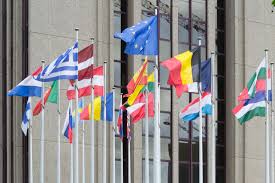 Investors are buying Europe thanks to lower valuation compared to the U.S. and U.K., and the perception of an establishment candidate prevailing in France in May. If Emmanuel Macron is elected president in France, it will undoubtedly put an end to the notion of 'Frexit' and the death of the euro. Investors are betting on it.
In its weekly data flow figures today, EPFR Global said European equity funds saw their biggest weekly inflow since early February of last year. At the single country and asset class levels, flows into Germany ([stock_quote symbol="EWG" show="symbol"]) and Italy ([stock_quote symbol="EWI" show="symbol"]) hit 66 and 72 week highs respectively in late March and UK bond funds recorded their biggest inflow year-to-date.
Fund flow data is weekly and this recent one is from Wednesday March 22 to Wednesday March 29.
The British pound rose following Article 50, the official notification of 'Brexit' to the E.U. Bond investors got a nice currency gain as a result. We could start seeing a sell-off in the pound and pound-priced assets. This rotation could take us into euro-denominated securities.
Investors pumped more money into European equity over this last week than they have in any weekly period over the last 13 months, EPFR data shows.
Economies there are starting to turn the corner.
Unemployment in the greater European Union, led mainly by Germany, is at a six year low and recent GDP growth has been on a par – or slightly better – than the U.S. growth rate. This combination of waxing macroeconomic data and waning fears of a major populist upset in European elections saw Italy equity funds record their largest inflow since the fourth quarter of 2015, EPFR Global said.
Over the last five days, however, the iShares MSCI Germany outperformed the Vanguard FTSE Europe (VGK). It also beat out the other euro-denominated ETFs, namely iShares MSCI Spain ([stock_quote symbol="EWP" show="symbol"]), iShares MSCI France ([stock_quote symbol="EWQ" show="symbol"]) and iShares MSCI Italy ([stock_quote symbol="EWI" show="symbol"]). EWP has been the out-performer year-to-date, however, rising 14%.