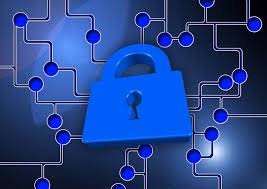 With talk of Russian hacking and Obama wire tapping filling the headlines day in and day out, what kind of money can be made in cyber security plays?  International business intelligence firm MarketsandMarkets out of Seattle estimates that the cyber security market worldwide will go from an estimated $122.4 billion in 2016 to $202.4 billion by 2021, for a compound annual growth rate of 10.6%.
Their favorite names in the business, however, are not only the malware hunters we all have on our devices. The also include big software engineering and services firms like Intel ([stock_quote symbol="INTC" show="symbol"]); Hewlett-Packard ([stock_quote symbol="HP" show="symbol"]), IBM ([stock_quote symbol="IBM" show="symbol"]) and Cisco Systems ([stock_quote symbol="CSCO" show="symbol"]).
Within the traditional cyber security software solutions space, they mention Symantec ([stock_quote symbol="SYMC" show="symbol"]) and Fireeye ([stock_quote symbol="FEYE" show="symbol"]) to name a few.
The major forces driving the cyber security market are rise in security breaches targeting enterprises and need for stringent compliance and regulatory requirements. The cyber security market is also growing because of the security needs of Internet of Things (IOT) and Bring Your Own Device (BYOD) trends at work, not to mention cloud computing.
MarketsandMarkets recently published their global forecast for the sector, looking out to 2012. (It's not free.)
Two takeaways:
Aerospace and defense will be big buyers. Trump is giving defense more money, including for cyber security.
The report authors believe the adoption of security solutions is expected to be the highest in the aerospace and defense space as the critical data used by the sector is prone to advanced persistent threats, to use some hacking jargon.
The U.S. will dominate this space. Although Japanese cyber firm Trend Micro is one of the firms listed to watch by MarketsandMarkets, the big play is going to be right here in the U.S.
However, and this is good for Trend Micro, the market in Asia Pacific is expected to grow at the highest CAGR between 2016 and 2021. The primary driving forces for this growth are increasing technological adoption and huge opportunities across industries in India and China, report authors wrote.