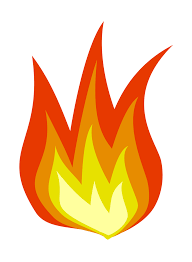 Not so hot, apparently. Perception is greater than reality when it comes to the gaps between soft data (sentiment surveys) and hard data. The divergence between hard and soft data has the Federal Reserve Bank of New York's Nowcast GDP tracker showing we really had below 1% first quarter GDP growth in spite of record high levels of confidence in the economy.
This divergence has ramifications for the dollar, and that will change the way investors put money to work in the short-term.
Inflation posted a large downside surprise of -0.3% in March, taking yearly inflation from 2.7% to 2.4%. Core inflation also declined from 2.2% to 2.0%. The non-farm payroll and CPI downside surprises now have the market rethinking the odds of two more rate hikes. Odds stand at 40%.
Moreover, President Donald Trump now says he strongly favors low interest rates, which can be taken as another swipe at the dollar. The overvaluation of dollar hurts U.S. companies abroad. A weaker dollar may be the easiest way to support growth, given the fact that the ruling Republican Party cannot seem to agree on healthcare reform, tax reform, and an infrastructure spending bill. Keeping interest rates low will curb appetite for Treasuries, and that will keep the dollar stable to weak.
Trump's words matter here.
"One way to influence the dollar's direction is verbal intervention," says Jan Dehn, head of research for the Ashmore Group. "Verbal intervention sends a signal to central banks the world over that the U.S. wants to see the dollar go lower. Implicit behind this objective is a thinly veiled threat that the government will pursue policies that achieve this outcome."
Some RIAs will remember when U.S. Treasury Secretary John Connally said back in 1971 that "The dollar is our currency, but it is your problem". This verbal intervention triggered a sharp decade-long dollar collapse precisely because foreign central banks decided to off-load their large dollar positions.
Markets will choose their own course. There are too many variables with the big four currencies, and the number two, the euro, faces significant geopolitical headwinds with elections in France and the U.K. coming up.
What Ashmore is trying to show in their dollar scenarios is that the returns on offer for global investors are no longer as compelling as they were before the 40% uptick in the dollar, which led to a massive rally in stocks.
"Other parts of the world now offer better prospects," says Dehn.