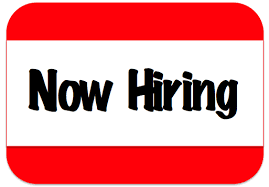 The U.S. unemployment rate dipped again recently, and if American Express survey respondents are right, the strong job market is going to continue.
Despite the uncertainty surrounding Brexit, the Trump trade and China's credit woes, senior finance executives from around the world said they will be spending this year with an eye towards sustained and profitable growth.
Okay, so what does that mean exactly? Here's what it means: it means they plan to hire more workers in 2017. The annual Institutional Investor/American Express 2017 Global Business and Spending Outlook surveyed 650 executives from 18 different countries and all were quite bullish on the prospects for company-wide growth.
One thing that stands out in this year's report on the hiring front is that businesses are turning more to consultants and freelancers. The so-called 'gig economy' is on a roll.
Some 63% of respondents say they're likely to make greater use of temporary or contract workers to meet staffing needs for the coming year. Another 70% said independent contractors or temporary workers are central to or an important part of the hiring goals this year, up from 60% in 2016.
The clear majority of respondents will be hiring this year. Eighty-five percent of all survey respondents anticipate an increase in their companies' number of employees versus 75% who said so last year. The percentage of respondents anticipating that their companies' employee count will stay the same or decrease has correspondingly dropped, from 25% last year to only 15% this year. On average, finance executives expect headcount to increase by 7% for 2017.
What sectors are going on a hiring spree of sorts?
Respondents' highest priority for hiring is in finance (21%), followed closely by general admin/support staff (19%). Companies also recognize that difficulty hiring and retaining sales and support staff is impeding their ability to meet performance goals (93%).
"After years of embracing a do-more-with-less mantra, many large and global companies are ready to shift into growth mode," said Brendan Walsh, Executive Vice President, American Express Global Commercial Payments. "Companies are loosening their purse strings to take advantage of improved opportunities."
For the full report, click here.