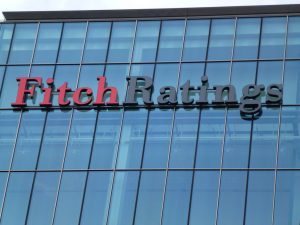 With just a month in office, Donald Trump is blowing up global sovereigns. So says Fitch Ratings. Investors holding onto bonds from emerging markets and Europe (France and Italy likely get a rating downgrade soon, at least on the outlook side) will have to brace for drops in total return. Lower bond prices may be in store if Fitch has it right.
On Friday, the rating agency said the Trump Administration represents "a risk to international economic conditions and global sovereign credit fundamentals" due to policy unpredictability. The prospect of sudden, unanticipated changes in policies with potential global implications exist under Trump, and are making the credit watchdog nervous.
The primary risks to sovereign credits include the possibility of disruptive changes to trade relations, diminished international capital flows, and confrontational exchanges between policymakers that contribute to heightened or prolonged currency and other financial market volatility.
Country bonds most at risk are those with close economic ties with the U.S. and facing trade deal revamps. These include Canada, China, Germany and Mexico. Fitch recently revised its credit outlook on Mexico's 'BBB+' investment grade rating to negative. Last night, China and the U.S. government signaled that cooler heads would prevail on trade.