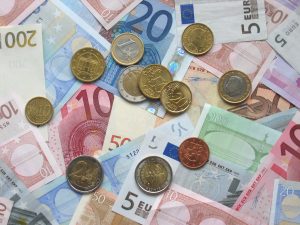 Everyone knows that May is "the month" for the euro. That's when the French are likely to elect a euro skeptic and maybe one named Marine Le Pen.  Here's a word of advice: don't bet on the pollsters getting this one right, please.
Friday is a big day for France. Moody's is expected to put out a note on French (and Italian) credit and if one of them gets an outlook downgrade, or a credit rating cut, MSCI Europe indices will take a hit.
Moody's will be focused on growth, budget deficit, debt levels and political uncertainty. France has problems with all four. The country is under serious political stress, and an anti-establishment Le Pen win will send the euro to parity with the dollar. That's market consensus at this point.
Bond spreads have been widening between the German and French 10 year. The yield is climbing higher on French 10 year bonds, meaning investors are now pricing in a credit outlook change…for the worse.
Global investors are focusing much more on upcoming elections. These elections in Italy and France could have an impact on the longer term viability of the euro in its current form. It will also result in a reshaping of economic policies and an abandonment of German-backed fiscal austerity, said Neil MacKinnon, an economist with VTB Capital in London, in a note to clients today. Eurozone equity markets are broadly flat year-to-date, though France's CAC-40 index is in the tank.
As for the euro, forex trading firm ThinkMarkets, also across the pond in the U.K., says the euro will weaken against other European currencies. How about 1.0451 to the dollar again?