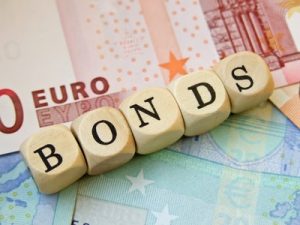 Investors continue to sell out of European bonds, with at least some of that money being allocated to U.S. and European securities. In the week ending Feb. 15, redemptions from Europe bond mutual funds hit an 11-week high, says Cambridge, Mass.-based fund tracking firm EPFR Global on Friday. Inflows are basically at zero for Euro bonds.
Meanwhile, U.S. equity and U.S. bond funds took in a combined $14 billion during the second week of February. RIA Channel has been pointing out to clients that emerging markets remain a favorite among the big investing firms, with many of them going overweight Brazil, Russia, Turkey and Mexico. EPFR says emerging market equity mutual funds recorded a 25 straight week of inflow highs. Of the big emerging markets, India dedicated funds recorded their biggest inflow since the second quarter of 2015.
European equity funds are seeing inflows, benefitting from the loss-cutting negative interest rate bets investors have been holding for a year over and are now dumping. But concerns over Greek debt deals yet again and Dutch elections in March are a headwind. At the country level, EPFR says investors continued to pull money out of Italy ([stock_quote symbol="EWI" show="symbol"]), France ([stock_quote symbol="EWQ" show="symbol"]) and The Netherlands ([stock_quote symbol="EWN" show="symbol"]). Investors prefer non-Eurozone markets, but managers of global equity funds – which have taken in over $22 billion so far this year – are allocating on average more than 17% of any inflows to the Eurozone, EPFR Global says. The main beneficiaries are German ([stock_quote symbol="EWG" show="symbol"]) and Spain ([stock_quote symbol="EWP" show="symbol"]) dedicated funds.
In the U.S., the reflation trade continues to help sector dedicated funds. Commodities based fund products brought in a little over $2 billion in fresh money in the week ending Feb. 15.  Infrastructure and financial sector funds hit eight and 13-week highs respectively. On the commodity side – this is worth noting — some 85% of investors that were commodity focused in the week ending Feb. 15 are piling into gold (GLD[stock_quote symbol="GLD" show="symbol"]).  "That is more consistent with the narrative that a cautious Federal Reserve will remain behind the curve when it comes to inflation and that much of the gains anticipated for U.S. financials will come from deregulation rather than higher interest rates," says EPFR Global Research Director Cameron Brandt.