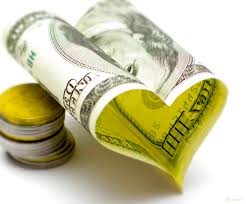 Alibaba billionaire Jack Ma is spreading the wealth.
Kevin Carter's EMQQ ETF is beating the market because of it. The fund is up 37.7% so far this year, beating its closest rival, the KraneShares China Internet (KWEB 54.65 -1.10 -1.97%) fund. It's also beating Alibaba (Alibaba Group Holding Limited 163.92 +4.67 +2.93%) itself, which is up 36.6%.
"We are overweight Alibaba versus the index," says Carter. The MSCI Emerging Markets Index has Alibaba weighted at 2.9%.
Alibaba will release its earnings on May 18.
Carter has been singing Alibaba's praise for quite some time now. His fund was created to pick up from companies like Alibaba, and those that orbit around it – either by selling to the company, or other emerging market internet-based leaders – or because Alibaba is an investor. This holds true for other heavyweights in the emerging market internet and e-commerce space, too. The idea is to invest not only in the e-commerce leaders, but also in the companies that those leaders are invested in, and in companies that provide services to those firms.
Alibaba's good year is helping EMQQ this year. The ETF is up over 42% in the last 12 months, just trailing behind the Chinese internet juggernaut.
About 80% of EMQQ's holdings are not in one of the biggest emerging market ETFs out there, the Vanguard Emerging Markets Index (VWO 42.72 -0.55 -1.27%), which is benchmarked to the FTSE. Most emerging market e-commerce companies trade on Nasdaq or the NYSE.
"FTSE doesn't count them either in their index construction process," Carter says. VWO is up around 22% over the last 12 months. "They don't have any Alibaba."
The iShares MSCI Emerging Markets (EEM 43.30 -0.56 -1.28%), which obviously tracks the MSCI EM, is finally seeing the light. They recently changed methodology to include U.S. listed EM companies. BABA is approximately 2.9% in EEM, so EMQQ is also overweight vs EEM.
"There are lots of companies that benefit from Alibaba, but are not necessarily in EMQQ's underlying index," he says. Turning to other names in EMQQ, Carter says investors should take a look at 58.com (WUBA 53.49 -1.64 -2.97%). "It's the Craigslist of China," he says. That stock is up 56% year to date.
EMQQ Under the Hood
*As of May 8, 2017. Some of these stocks are not listed in the U.S. Only U.S. listed shares have their accompanying ticker symbols.