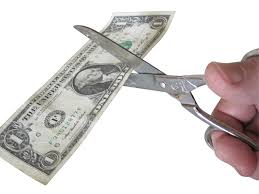 Thanks to a $5 drop in oil prices this month, spreads for corporate bonds over Treasury bonds are rising in both the investment grade and high yield space. Cheaper bond prices may be an opportunity for new entrants to lock in some decent yield for fixed income clients.
Last week, the Morningstar Corporate Bond Index, their own proxy for the investment-grade bond market, widened to 123 basis points over Treasurys while the Bank of America Merrill Lynch High Yield Master Index widened to 389 bips over USTs, mainly due to investor sentiment on energy companies.
Bond investors have been sellers, though it is not suffice to say that they are selling because the Fed is raising rates this week. This has been a given all month.
For the most part, corporate debt yields more than Treasurys and the recent sell-off may be a window of opportunity for investors.
Morningstar said in a recent report that new economic data out of the Atlanta Federal Reserve shows they are resetting their first quarter GDP target to 1.2% instead of the 2.5% target three weeks ago.  The Atlanta Fed cited lower construction spending as one of the reasons for the revise. ADP payroll data last week showed construction companies hired around 60,000 people, an increase from January's numbers.
Some of the best, new issue, grade A credit out there is McDonald's 2047s yielding 4.45% and Western Union 2022s yielding 3.6%. Down the investment grade scale, new issues as of March 10 include a 12-year Valeant Pharmaceuticals bond yielding 7%.
U.S. Treasury bond prices are falling. Investors are pricing in a 3% federal funds rate by year's end. As a result, yield on the 2-year is now 1.36%, the highest since 2009; the 5-year is 2.10% and the 10-year is to 2.57% as of Monday. Thirty year U.S. debt is 3.16%. For now, 30 year McDonald bonds are better.
Yields like this must look like junk bonds from across the pond in Europe, where many countries are still dealing with negative interest rates or bond yields under 1%.