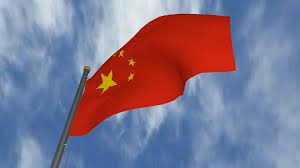 China is a country in flux. No longer the world's Happy Meal toy making economy, it's gone more high tech, more automated, and a host of new consumer service jobs have been created over the years.
Both job seekers and job openings increased sharply over the last two quarters, breaking a multi-year trend of declines. That's good news for China fans, especially those who are trying to hear above the noise of a pending hard landing.
It's unclear exactly why the amount of people seeking work increased as it did over the last two quarters. Despite a declining working age population, a rise in workers previously employed in sectors experiencing capacity reductions could have caused an increase in those looking for work. Looking at total number of employed person by industry it is clear that capacity reductions have had an impact on employment in metals and mining industries in particular, says Alex Wolf, senior emerging markets economist with Standard Life Investments.
Total employment in these industries has fallen significantly over the last two years, initially from falling prices and profits during the commodity prices collapse, but also from forced capacity reductions even as prices rebounded. From the recent data series on employment, it is also possible to see where new labor demand is coming from. And this may give investors a sense of where the economy is heading.
"Higher value added sectors and those associated with the environment are seeing rising demand for labor," says Wolf.
For example, medical and pharmaceutical products, chemical fibers, and electronic and communication sectors have seen steady increases in overall employment figures. Sectors such as waste resources and processing, water production and gas production have also seen gains.
"Despite a stalling rebalancing process due to the recent stimulus, from an employment perspective, the losses stemming from fewer workers in heavy industry are at least partially being offset by gains in emerging industries," Wolf says.