Ryan Radtke, CFA®, relationship manager and Jan Gundersen, CFA®, senior investment director for Capital Group, joined Julie Cooling, founder and CEO of RIA Channel, to discuss 2023 portfolio construction trends and how advisors can leverage RIA Insider™ for research, investment ideas and community.
In the first half of 2023, advisor assets were flowing into quality stocks, large-cap value and large-cap blend, which are common portfolio allocations when a recession is anticipated, while other advisors are taking a more risk-on approach by allocating to small caps and the technology sector, explains Gundersen. Additionally, investors are increasing their allocation to cash and money markets to earn the highest yield in years. Clients may be attracted to high-cash yields but should know that staying out of stocks for extended periods can reduce long-term returns, says Gundersen. In fixed income, advisors are increasing quality and lengthening duration, hoping that bonds will once again provide ballast in the portfolio.  

RIAInsider.com is a site designed specifically for financial advisors, providing resources on everything from running their practices to investment ideas, strategies, market outlooks and quarterly reports on flow data. The site also facilitates a community of financial advisors. Advisors can work with a Capital Group portfolio consultant to discuss portfolio construction issues. After working with hundreds of advisors, Capital Group distributes reports detailing the portfolio construction of the average advisor. Advisors can benchmark their allocations relative to other advisors and industry-wide flow data.
For more insights on this topic:
Lessons from our review of 136 RIA portfolios in Q1 2023

Portfolio consulting & analytics

RIA regional relationship managers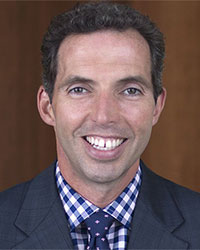 Jan Gundersen
Senior Investment Director at Capital Group

Jan Gundersen is a senior investment director at Capital Group, home of American Funds, responsible for Wealth Solutions and Portfolio Construction Services. He has 24 years of investment industry experience and has been with Capital Group for seven years. Prior to joining Capital, Jan worked as a managing director of advice and investment strategy at TIAA. Before that, he was a senior vice president at Bank of America's Merrill Lynch Wealth Management. He holds a master's degree in oceanography from Texas A&M University and a bachelor's degree in geology from Colgate University. He also holds the Chartered Financial Analyst® designation. Jan is based in Los Angeles.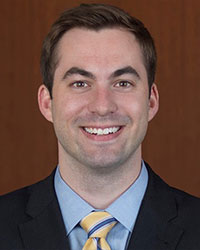 Ryan Radtke
Relationship Manager at Capital Group

Ryan Radtke is a relationship manager at Capital Group. He has 10 years of industry experience, all with Capital Group. He holds a bachelor's degree in psychology from The College of Wooster, where he graduated magna cum laude and Phi Beta Kappa. He also holds the Chartered Financial Analyst® designation. Ryan is based in Seattle.
Investments are not FDIC-insured, nor are they deposits of or guaranteed by a bank or any other entity, so they may lose value.
Investors should carefully consider investment objectives, risks, charges and expenses. This and other important information is contained in the fund prospectuses and summary prospectuses, which can be obtained from a financial professional and should be read carefully before investing.
Statements attributed to an individual represent the opinions of that individual as of the date published and do not necessarily reflect the opinions of Capital Group or its affiliates. This information is intended to highlight issues and should not be considered advice, an endorsement or a recommendation.
All Capital Group trademarks mentioned are owned by The Capital Group Companies, Inc., an affiliated company or fund. All other company and product names mentioned are the property of their respective companies.
American Funds Distributors, Inc.
This content, developed by Capital Group, home of American Funds, should not be used as a primary basis for investment decisions and is not intended to serve as impartial investment or fiduciary advice.
Use of this website is intended for U.S. residents only.