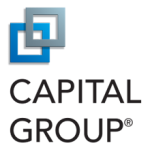 Mike Van Wyk, Global Head of Customer Research, Capital Group, sat down with Julie Cooling, Founder & CEO, RIA Channel to discuss trends within the wealth market and how the "Face of Wealth" is changing. Capital Group has tapped into behavioral research to generate insights that can help drive business growth for financial advisors. Specifically, women, Generation X and first generation business owners are all key stakeholders and influencers of wealth in the future. According to McKinsey, over $1.8 trillion moves between advisors annually. Positioning your advisory business to capture and secure high net worth clients that may look unlike your current client base today is critical to your future success.
Capital Group's advisor insights and research on the high net worth marketplace are available on their site:
Opportunities in the HNW Market
Survey: What HNW Investors Want
Also, visit Capital Group's dedicated site for RIAs, with timely market and practice management insights to help you grow your practice.