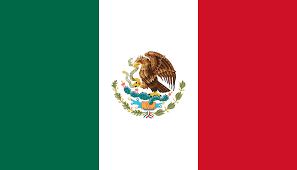 It's been a headline year for Mexico. With Trump in the White House, and rumors of walls and the death of NAFTA, the peso went from weak to strong and the iShares MSCI Mexico ([stock_quote symbol="EWW" show="symbol"]) exchange traded fund is up 18.6% this year, beating the benchmark MSCI Emerging Markets ([stock_quote symbol="EEM" show="symbol"]) by roughly 320 basis points. This is looking less sustainable.
BlackRock fund manager Gerardo Rodriguez says his Total Emerging Markets Fund ([stock_quote symbol="BEEIX" show="symbol"]) is underweight Mexico's stocks. The equities in the MSCI Mexico are not even a good representation of the Mexican economy. For instance, oil major Pemex isn't listed and it is one of Mexico's biggest companies.
A left wing populist named Andres Manuel Lopez Obrador leads in the polls, and that will definitely be a headwind for EWW. Roberto Simon, a Latin America geopolitical analyst with FTI Consulting says investors should look to the June gubernatorial elections in the state of Mexico (the state, not the country). The ruling Institutional Revolutionary Party, or PRI, looks set for another loss. Delfina Gomez of Obrador's party is in a dead heat with the establishment. Investors will want to see if Gomez takes Mexico, and then they will start to draw out their political landscape map for Mexico next year, when Obrador has a shot at the presidency in June 2018. "The concern is, what if NAFTA negotiations are still ongoing under an Obrador presidency?" asks Simon. "Obrador is a tough critic of NAFTA and sees it benefiting the U.S. more than Mexico. He thinks the U.S. oversold NAFTA to the Mexican government."
Then there's the fundamentals still weighing on EWW.
On Tuesday, Moody's kept its negative outlook for Mexico's banking system based on rising interest rates, relatively high inflation and lackluster growth. It's bonds are still rated A3 investment grade, however.
A deeper depreciation of the peso will also increase pressure on Mexican banks, and Mexican bonds, a favorite of global fixed income investors earlier this year thanks to its high yield investment grade. Mexico's local currency bonds yield around 6.5%.
Moody's expects GDP will grow by 1.4% in 2017, down from 2.3% in 2016. NAFTA negotiations will likely be more moderate than extreme, but Moodys warns investors to remain vigilant on political headlines. There is the possibility that more extensive changes, including trade distortions or — in a worse case scenario — a withdrawal of the U.S. from the agreement, being a blow to EWW.