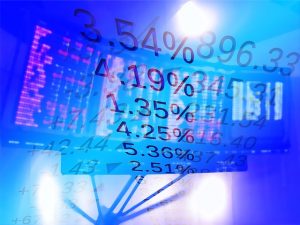 Emerging market bond funds are either about to hit or have already hit the wall. Call it the "border wall" if you want, but the Trump reflation trade in emerging market debt is on pause, BlackRock said in a note on Thursday. Investment advisors considering these securities may want to hold on until after the pending rate hike by the Fed in mid-March.
BlackRock's iShares JP Morgan USD Emerging Market Bond ([stock_quote symbol="EMB" show="symbol"]) ETF is up 3.3% so far this year, around 250 basis points over their three to seven year Treasury bond ETF ([stock_quote symbol="IEI" show="symbol"]). That fits nearly perfectly in line with the credit spreads between emerging market sovereign debt and Treasurys.
Markets have zigzagged this year as the "Trump trade" appeared to lose its potency in January – only to make a tentative comeback this month, BlackRock analysts led by fixed income strategist Jeffrey Rosenburg wrote in a four page report today. "We expect volatility to ebb and flow this year as U.S. fiscal policy uncertainty and monetary policy dominate the bond market outlook," they said.  "We maintain our long-term positive view on emerging market debt as it is a key beneficiary of global reflation, but are calling a pause," the report authors said.
One of the main reasons for the pause: bond spreads are tighter now, meaning the timing is a bit off for newcomers.  BlackRock is now neutral weight emerging market dollar debt.