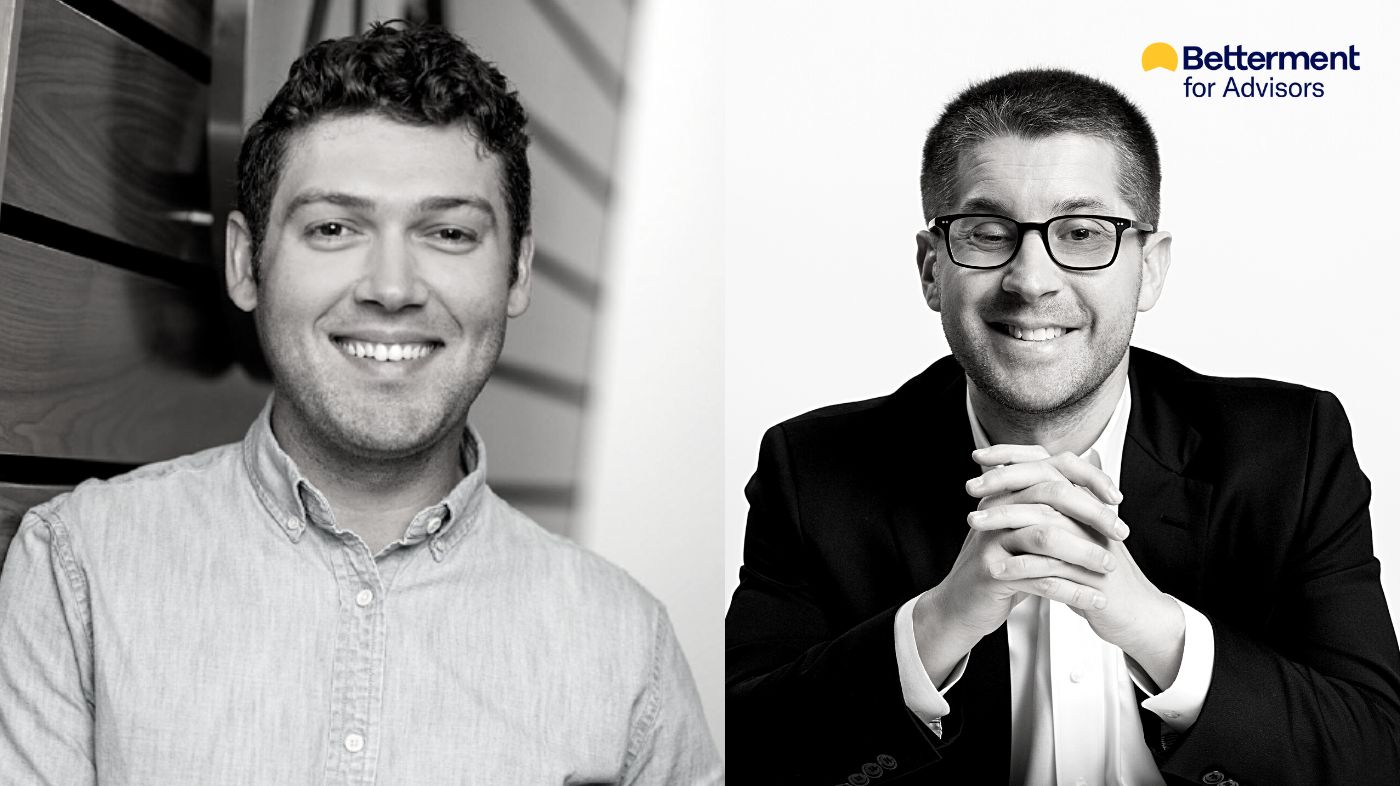 Eric Bronnenkant, CPA, CFP®, Head of Tax, Betterment and Devon Klumb, Strategic Sales Manager, Betterment for Advisors discuss strategies for adding value and deepening client relationships, even when markets are down. 

WEBCAST: How To Help Your Practice Come Out On Top When Markets Are Down.

After a choppy 2022 (and the stock market's worst year since 2008), your clients are probably feeling unsettled and looking for ways to better navigate their financial lives—especially as the outlook for 2023 remains uncertain.

Join Eric Bronnenkant, CFP®, Betterment's Head of Tax, and Devon Klumb, CFP®, Strategic Sales Manager at Betterment for Advisors and previous co-founder of Commas, for a webinar on how you can help add value for clients amid macroeconomic headwinds.

Topics will include:
Keeping tax efficiency and tax planning best practices in focus
Positioning client portfolios and cash savings for success in 2023
Practice management tips for guiding the advisor value conversation beyond investment planning
How to better communicate the value you bring to clients
Actionable ways to help your clients resist risky behavior and stay the course
Accepted for 1 CFP® / IWI / CFA CE Credit

REGISTER NOW

Betterment for Advisors is a tech-enabled platform designed to help advisors scale their business and help deepen client relationships. Betterment's platform for advisors delivers a streamlined back office experience, paperless onboarding and account setup as well as automated portfolio management and rebalancing. Betterment also provides seamless integration to tech stacks like Redtail, Black Diamond, and Wealthbox. Betterment's user-friendly client-facing portal cuts down on day-to-day inquiries while providing clients greater insight and transparent access to their investments.