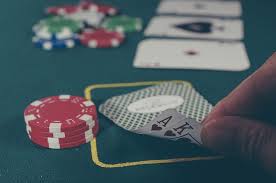 Count the FIS Group as yet another investment firm that says the reflation trade is over.
The global investment firm issued their latest 2017 Market Outlook this week, re-evaluating the Trump trade that kicked off full-speed ahead in November and is now taking a breather.
"For some investors, the retreat in risk assets brings into question to the sustainability of the reflation trade," says Tina Byles Williams, CEO and CIO of FIS Group. "We view it simply as a pause, which right-sets overly ambitious expectations for market policies under the Trump Administration among some bullish investors."
For the second quarter FIS thinks investors should be overweight European (VGK 55.27 +0.14 +0.25%) and Japanese (EWJ 53.77 -0.13 -0.24%) equities at the expense of U.S. equities (SPY 241.33 -1.96 -0.81%). They are neutral emerging market equities (EEM 41.41 -0.49 -1.17%). Some might call that a contrarian bet.
Within a U.S. portfolio, they like value and small to mid-cap stocks that have been getting beaten up. Some in the market have also suggested to us that this beat down will continue, so buyer beware.
FIS's positioning remains pro-cyclical, with the largest overweight in the financial sector (VFH 61.54 +0.33 +0.54%). From a tactical view, their models call for an overweight to the more defensive healthcare (XLV 79.66 -0.73 -0.91%) and telecomm sectors (IYZ 32.23 -0.20 -0.63%).
They bet the dollar bull run continues, but are reducing their hedge against the euro which is the most likely candidate to stabilize against the greenback. Though a lot of this depends on the outcome of the French election in May.
Geopolitics aside, the global economy is still in recovery mode. Things are looking up for corporate earnings, particularly in emerging markets.
"The real story is that global equities are being supported by strengthening economic data," says Byles Williams. "This strengthening macro-economic backdrop is leading to more positive earnings revisions across the board."
According to their second quarter 2017 Market Outlook report, policy expectations and synchronized global growth will continue to be the biggest market considerations for investors this year. The above ETF tickers were not recommendations by FIS Group.