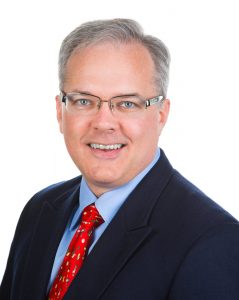 The Dow keeps breaking records, and it will continue breaking records until there is clarity on the legislative trifecta. So says, W. Ben Hunt, chief investment strategist with Salient.
"The story we are paying attention to now as investors is this shift away from monetary policy all-the-time to one of fiscal policy hope," Hunt told participants in a teleconference from Salient's offices on Tuesday. "Hope" being the operative word here. He says that the market is pinning its hopes on the legislative trifecta of regulatory repeal, tax reform and dollar repatriation (think Apple cash in Dublin, for instance) and infrastructure spending. "Fiscal reform and tax cuts in particular can get the inflationary juices flowing," Hunt says.
Fed chairwoman Janet Yellen spends her last day with congress on Wednesday.  A March 15 rate cut is now a given, as Yellen said waiting to hike rates would do more harm than good. Investors who think there is a slight chance that market consensus is wrong about the March hike will need to prepare for those positions accordingly.
For now, so long as the Fed is more hawkish than dovish, the upticks in inflation everyone is waiting for is "going to produce great profit opportunities for a number of different investment approaches," says Christopher Guptil, fund manager for Salient's Tactical Plus ([stock_quote symbol="SBTIX" show="symbol"]) fund, a long-short global, event driven mutual fund.
The equity rally since Hillary Clinton got "Trump-ed" on Nov. 8 has been the biggest for any new president since Herbert Hoover was elected in 1929, notes Robin McDonald, a fund manager at Schroders.
The "fiscal hope" theme has carried across the pond to Schroders offices in London. "We hope he and his cabinet pursue policies that focus on structurally boosting the productive capacity of the U.S. economy and increasing global aggregate demand, not decimating it," McDonald says.
Salient's Strategic Guide to Tactical Investing webinar. Watch it now on demand.