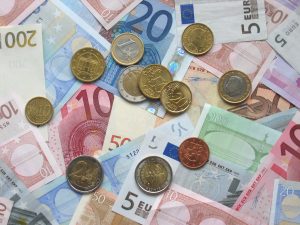 MSCI Europe is a laggard. But depending on which way the political winds blow, the MSCI Europe ([stock_quote symbol="VGK" show="symbol"]) ETF may eventually surpass the S&P 500 ([stock_quote symbol="SPY" show="symbol"]) ETF and another core economy darling: MSCI Japan ([stock_quote symbol="EWJ" show="symbol"]).
In a detailed, 62 page report put out this week by Philippe Gudin, head of EMEA at Barclays, political headwinds have not hindered growth. Believe it or not, the European Union's economy is actually growing. And investors who think euro-skeptics will lose in elections in The Netherlands, France and Germany may want to start placing their bets now.
Recent business surveys suggest an upswing in industrial activity. Barclays revised its GDP growth forecast to 1.6% for the euro zone, as a result of those changes. The revision is due to corporate investment and foreign demand. Private consumption will be less of a driver due to higher inflation, although still supported by job creation.
Euro zone inflation is expected to hit around 2% in April . Gudin says the inflation spike is temporary, with year ending inflation just around 1%.
Remember Greece as a global headline risk? Well, it's back. As is Italy and France and The Netherlands and of course the outcome of the U.K. leaving the European Union remain somewhat of a mystery. Major growth risks are all political, be them local or international.
"Several political events in 2017 could cause uncertainty to increase, potentially influencing consumers, as well as corporate and market sentiment," Gudin writes. "Europe will also have to continue to deal with structural shortcomings that could depress the growth outlook."