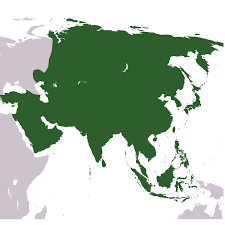 Asian nations are becoming more politically stable than the West, and that means there is less political risk in these markets than there are in countries like the U.S., says Aaron Balsam, senior analyst on William Blair's Dynamic Allocation Strategies team.
Balsam's team recently did a whirlwind Asian tour, prompting him to write on May 18 that compared to populism in the U.S. and Europe, Asia's political environment remains "relatively stable."
Here are three takeaways from the countries they've visited. We've included some accompanying ETFs to go along with these macro-trades along with their YTD performance.
India (EPI +23.12%): Balsam noted Prime Minister Narendra Modi's pro-business agenda and popularity with the locals bodes well for policy consistency. Although not mentioned in the report, India is also known for its transparent central bank (despite recent qualms with demonetization) and tends to perform well in a cheap oil and gold environment.
China (MCHI +23.92%): Xi Jinping isn't going away anytime soon. Investors have policy consistency and a continued push toward urbanization. "The government just announced the location for a special economic zone near Beijing that will be three times the size of New York," he writes. Infrastructure continues to rapidly evolve. China used more cement in less than 30 years than the U.S. used in the entire 20th century.
Philippines (EPHE +13.76%): Rodrigo Duterte is the Philippino Donald Trump if there ever was one. He is currently waging war against narco-traffickers and ISIS in parts of the island nation. He is also popular with the locals and has five years left in office.
William Blair's Macro Allocation Fund ([stock_quote symbol="WMCIX" show="symbol"]) takes a top down approach to markets. The $1.5 billion six year old fund has a long/short strategy and as of April 30 was slightly short the U.S., Canada and Japan. Their biggest weighting was to Europe (16.9%), likely a bet on Emmanuel Macron beating populist Marine Le Pen in France. After the euro, the biggest weighting is to emerging markets (11.4%) and the U.K. (7.1%). On the fixed income side, the fund has about a 3.6% allocation to emerging market bonds and their favorite currencies are all in Asia, minus the yen.
In this first quarter, WMCIX rose just over 3%, beating the Morningstar Multialternative Category average of 1.63%.