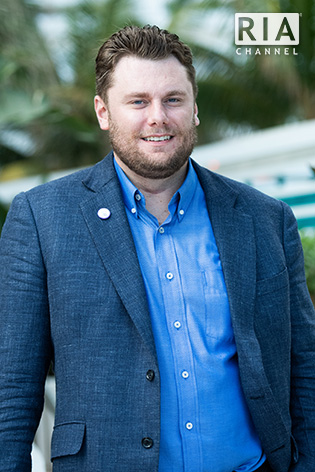 Dan Cupkovic, Director of Investments,
ARGI Investment Services
met with
Julie Cooling
, Founder & CEO,
RIA Channel
to discuss the firm's approach to investing and defensive ETF,
SWAN
. ARGI Investment Services is a comprehensive wealth management firm with more than $3 billion in assets under management. Since first establishing itself as an RIA in 2010, the Kentucky-based firm has grown to over 130 employees and offers a wide range of holistic services to high net worth families, corporations and other advisory firms. ARGI ranks
#23 on RIA Channel's Top ETF Power Users List
and ranks
#41 on RIA Channel's Top Wealth Manager List
. Dan Cupkovic, Director of Investments at ARGI Investment Services acts as portfolio manager for the firm's lineup of Value, Defensive Equity, Dividend Select, and BlackSwan strategies. Cupkovic is also a key member of the ARGI Investment Committee, which actively oversees the ARGI managed investment strategies. Known for being early players in the smart beta space, ARGI was also behind the index for Amplify's BlackSwan ETF, SWAN. Made up of 90% U.S. Treasuries and 10% SPY call options, SWAN is designed to keep the majority of assets protected, while simultaneously capturing equity exposure. Since launching in late 2018, the ETF has gathered nearly $200 million in assets. Today, SWAN continues to peak investor interest as the market faces its first Black Swan like conditions since the ETF's inception. The Coronavirus (COVID-19) Pandemic's widespread and drastic impact on human health and the global economy is considered by many to be a Black Swan Event. To learn more on this topic, register for Amplify's recent webcast:
Navigating Black Swan Events
.