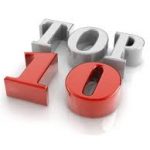 Brand Finance released their annual list of top 500 brands in the U.S. this week.
These are the company stocks you probably want to hold individually for clients. The takeaway from the numbers: American corporate brand value rose 11% and tech leads it all. In fact, there's only one bank and two old-school retailers in the top 10!
Best in the (Branding) Business:
McDonald's is slipping. As are the rest of the fast and sugary clan in the food space.
The brand values of McDonald's, KFC (YUM 75.54 -0.88 -1.15%), Taco Bell, Pizza Hut, Subway and Domino's (DPZ 188.26 +0.59 +0.31%) have all fallen due to heavier competition from more upscale version of the fast food experience, including Starbucks (SBX 0.01 0.00 0.00%) and Shake Shack (SHAK 31.26 -0.44 -1.39%). Brand Finance did not mention those two names, however, in their report.
They did say that the space was becoming "increasingly fragmented…with healthier challenger brands offering greater choice for consumers."
Coca-Cola's (KO 45.86 -0.34 -0.74%) brand value was $43.1 billion in 2007, making it the most valuable brand in America and the wider world. It's now $31.8 billion. Increasing concerns over the links between carbonated drinks and obesity have begun to undermine what the Coca-Cola brand has represented for over one hundred years. Pepsi is similarly suffering, falling 4% to $18.3 billion, according to Brand Finance.
See full list here.