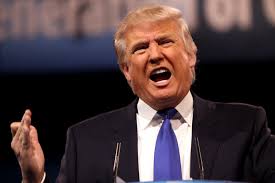 Financial pundits are telling us we have officially gone from the Trump bump to the Trump dump. Impeachment rumors are starting, coming from the usual chorus of disgruntled Democrats and Never-Trumpers in his own party, many of whom voted for Hillary Clinton. Trump's Washington is volatile and unpredictable, with the president being accused of obstruction of justice in FBI director James Comey's firing, and giving away intel to the Russians, which was in his right to do so according to his top security advisor H.R. McMaster. Markets took a hit around the world yesterday with the Dow getting hit especially hard. Today the S&P 500 is relatively flat.
The dollar is down against other safe haven currencies, with the yen and Swiss franc gaining traction on Thursday.
"The safe haven play seems to make sense to us as there are issues around the globe and the uncertainty in Washington is putting more fuel on the fire," says Stephen Simonis Sr., chief currency consultant for FXDD Global. "The dollar has been hit across the board…(but) look for it to recover as market players begin to look for bargains in this selloff," he says. FXDD Global is a global foreign exchange dealer and subsidiary of Currency Mountain Holdings.
Simonis says investors shouldn't expect a quick recovery in the S&P. Remember the ole mantra: sell in May and go away. Also, "we must be careful that even if they do discover misconduct in Washington we could see the selloff stall as markets have been selling the rumor now for two days."